CLINIQUE SUMMER TREND 2011...BEACH BAG ESSENTIALS....
I went to the Clinique press day a few weeks back and guess (No suprises!!) what am really amazed at the new summer 2011 range, small, colourful, compact and perfect for for your hot beach holiday - check out the essentials....
CHUBBY STICKS MOISTURISING LIP COLOUR BALM
So Perfect for the summer wherever you are, range of bountiful colours to suit all shades and they give off a beautiful sheer colour as well as moisturising you lips! these come in a range of 8 mouthwatering shades and I absolutely love them! :)
Easy to pack, lightweight, no need to sharpen and no worries about any spillage!
They are made of a unique blend of butters (Shea and Mango seed), oils (Jojoba) and antioxidants to help protect your lips from the summer sun and giving you a perfect pampered summer pout.
These Chubby Sticks retail at £14 from all Clinique counters nationwide.
STEPPING UP THE PROTECTION -
SPF 35 TARGETED PROTECTION STICK
This little stick in your handbag / beach bag / purse is your ideal travel companion for those small neglected sensitive areas like lips, under the ears and eyes and even scars.
Contains Vitamin E to help protect the skin from free Radical damage and emollients including Jojoba Esters which help to condition the skin.
this really is a great buy for your beach bag, I definitely won't be leaving home without mine!
£15.50 from all Clinique counters nationwide
MOISTURE SURGE TINTED MOISTURISER
For all you tinted moisturiser fans out there....give this a go - you won't be disappointed!
I love my tinted moisturisers for that dewy natural looking glow and look so when this popped up I was intrigued.....
Clinique have developed a great new tinted moisturiser, keeping your skin looking healthy, dewy and hydrated all day long.
With a super light weight gel cream this tinted moisturiser feel like you are wearing nothing on your skin yet giving you a flawless, dewy and perfect finish. Its light and sheer but manages to cover imperfections - If you are looking for high coverage then this definitely isn't for you, try some of the other Clinique foundations with fuller coverage.
It blends evenly and you can apply as much or as little as you require. It comes in 6 shades and I really do think this is a great holiday buy, I love the feel of this on my own skin!
I love its size, its great for my kit and isn't bulky or made of glass so very portable
Definitely a summer winner...!
£21 available form all Clinique counters nationwide
ALMOST BRONZER SPF 15
This beautiful bronzer has my 5 *****'s ! Made up of 2 shades side by side in a case, its compact, suitable for all skin types and another essential for your holidays must haves!
It come in 2 shades, Light to Medium and Medium to Dark.
The texture is silky soft and you can go from creating a sheer sunkissed look to a more golden tanned goddess look (obviously this is in your application technique!!!)
After applying my tinted moisturiser all over
I would use my kabuki brush for an all over glow in the face and then highlight the more pronunced areas such as cheek bones and nose for a more golden effect.
A perfect finish for this would be to apply some golden highlighter something like Chanel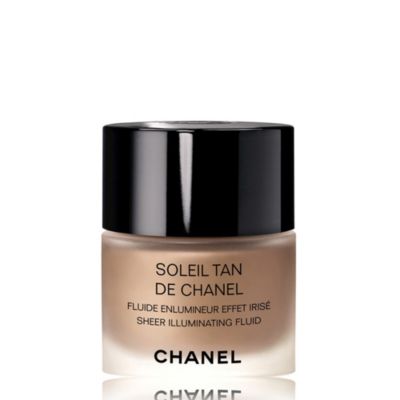 Sheer Illuminating fluid (£31 from selfridges) which I use all the time on fresh skin or mixed in with a tinted moisturiser. Apply
to the cheek bones, brow bones and bridge of the nose.
Sun kissed beauties here we come!
£22.50 from all Clinique counters nationwide